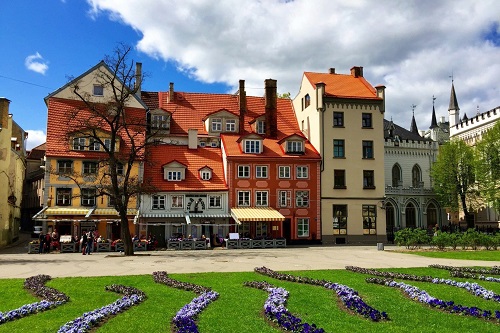 Discover Baltics with RigaTransfers24
– Classic 5-7 day Baltic tours, for larger and smaller groups.
– Mini Baltic tours – 1 day trip to famous places between Riga and Tallinn or Riga and Vilnius.
– Individual and custom made tours in Baltic's, with your special requirements.
– We have a large fleet of transport, we are able to provide all kinds of tours, no matter if your just for a 1 person, few people or a large group.
Explore Latvia, Estonia, and Lithuania with our 6-Day Baltic Tours
Want to see all three Baltic countries —Latvia, Estonia, and Lithuania? Join RigaTransfers24 to discover the vibrant history, rich cultures, and incredible sights of these beautiful European countries. Your trip will begin in Vilnius, Tallinn, or Riga – It is up to you! And our professional tour guides will make sure you have a safe, comfortable, and magical experience as you travel through our beautiful Baltic states!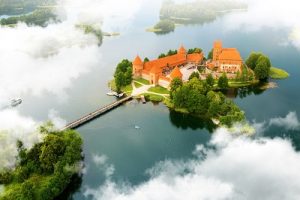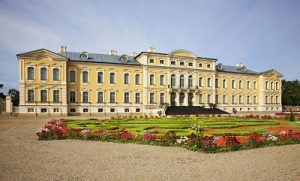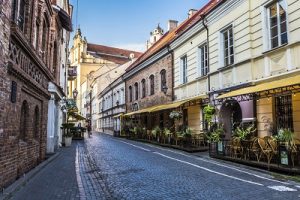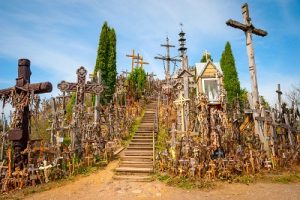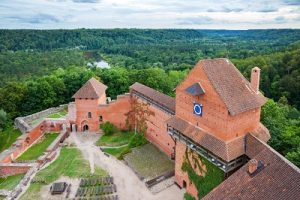 What Your Baltic Tour Will Look Like
Here's a sample tour that will begin in Vilnius. Custom and individual Baltic tours and excursions for all tastes.
Vilnius, Lithuania
You will spend a full day in Vilnius , Lithuania on a guided walking tour seeing the Old Town and other places of interest. Also we can take you to places like: the neoclassical Vilnius Cathedral, Gediminas Tower, Peter and Paur Church, St. Anne's Church, Old University, Gates of Dawn, and learning about their history as you go. We can also offer a trip to Trakai Island Castle and the Trakai Historical National Park or the Kernave Archaeological Site, which are both UNESCO World Heritage Sites. After the tours, you can have free time in the Old Town or Trakai Castle before heading back to your hotel.
Lithuanian and Latvian Countryside
While traveling from Vilnius to Riga, Latvia, you will see highlights of Lithuania and Latvia. You will stop at the Hill of Crosses and Rundale Palace as well as Bauska Castle. In late evening, you'll arrive at your hotel in the capital city of Riga.
Riga, Latvia
You will have a full day of guided sightseeing tours in the historic capital city of Riga. Options for sightseeing in Riga include the Riga Old Town, the Central Market tour, the Art Nouveau area, the Etnographical Open Air Museum, and more.
After the main sights you can journey to the nearby resort town of Jurmala and see its beautiful beach. In Riga, you can also see the Laima Chocolate Museum, the KGB Museum, and Museum of the Occupation of Latvia if you are interested.
Latvian and Estonian Countryside and Parnu, Estonia
Next, you will travel from Riga to the Parnu area. On the way, you will see the Sigulda bobsleigh track, the Gutmana cave, Turaida castle with an optional short stop at the Ligatne Soviet Secret Bunker. You will continue on to the Cesu Castle and then travel to Parnu, a small resort city by the sea. That's where  you can tour the town and then stay the night, or continue on to Tallinn.
Tallinn, Estonia
When you get to Tallinn, you will have the chance to take the Old Town walking tour. This tour will include viewing places like the Toompea Castle, Come Church, Alexander Nevsky Castle, the Town Hall, Great Guild, and much more. You'll also have the option to visit Kadriog Park and open Air Museums, which is a perfect way to learn about culture and history while experiencing a bit of the great outdoors.
The perfect vacation in Baltic States – Baltic Holidays
Are you interested in learning more or booking one of our Baltic Tours? Contact us today and you will be one step closer to the European sightseeing tour of a lifetime!
Baltic tours can be made individually for smaller or larger groups. Individual and custom Baltic tours.
Personalized Baltic excursions, catered to your wishes
Do you want to see more and don't want to go on the standard Baltic sightseeing tours? Then you are at the right place. We can do a personalized Baltic tour just for you or your group.
All you have to do is get in touch with us and we will explain how that works.
B2B Baltic tours
We don't work only with private persons, but also with travel agents and other travel organizations. We have a wide range of tours and packages ready. So if you are interested working with us – Get in touch with us for that perfect Baltic experience.
Work with experienced Baltic tour operator – RigaTransfers24.
Probably the best Baltic tours out there – RigaTransfers24