Book your private taxi or minivan transfer from Riga to Liepaja now. Or day trip to Liepaja.
For first time travelers to Latvia it can be quite hard to travel around Latvia with public transport without any help. So here we offer some options from which you can choose to make your trip to Latvia more comfortable. there are 2 main option from which you can choose, such as, bus and private transfers. Bus will definitely be much cheaper, but maybe not as reliable and easy to find.
First I will tell you little bit about Liepaja and the most popular places in Liepaja. Liepaja is quite big city by the see and there is a lot to see. Few of the most popular places are just a little bit outside of Liepaja, but they are worth seeing! For example, Northern Forts, Karosta Prison, Sculptures of Liepaja Anthem Characters, Latvian Musicians' Walk of Fame, Monument to Mariners Lost at Sea, House of Peter, Liepaja Museum and many other places. Most of these places are related to war, so it is very interesting to take a guide with you so he can tell you a little bit more about it.
Here you can see the panorama of Liepaja and the most popular cafe Rock Cafe.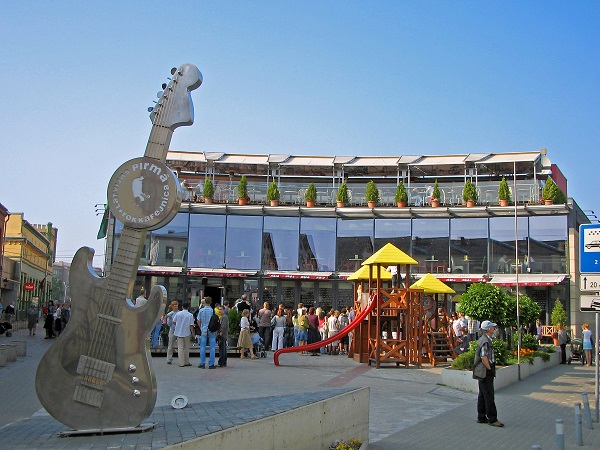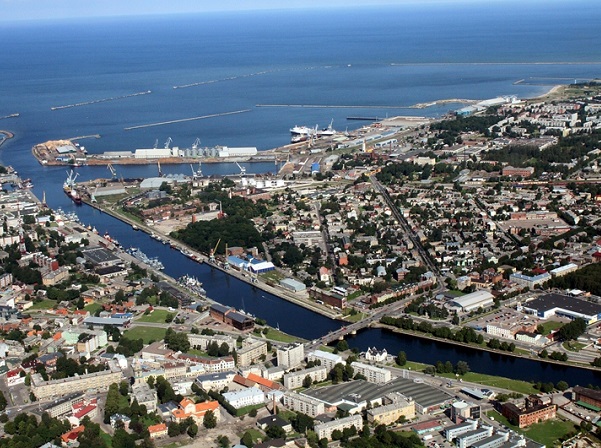 How to get from Riga to Liepaja
Bus to Liepaja

All you need to do is to get to the central bus station in Riga which is situated right in the center of Riga next to the large shopping center called Stockman. From there you can find a bus which goes to Liepaja. One way ticket costs around 10 EUR depending on the time of the day and week.
If you are traveling from Riga International Airport and you don't know where the bus station is then please take a look at this article, where we have explained how to get to the bus station from Riga Airport (RIX). It is actually quite easy as you need to take only one bus to the city center bus No. 22. It costs 1,15 Euros if you buy the ticket inside the airport at shop called Narvesen, or in the bus from the driver 2,00 Euros. Or you can visit the bus station website to get more information.
Train to Liepaja
Unfortunately there are no trains available to get to Liepaja, so you have to choose to spend a little bit less and take a buss or twice as much and take a private transfer and feel more comfortable.
Day Trip to Liepaja
Travel to Liepaja with comfort and cheaper than taxi.
We can offer a great Day Trip to Liepaja.
It's cheaper than taxi
It's comfortable
Driver speaks English, Russian and Latvian
You can travel when ever you want
You don't have to wait for long hours
It's faster then any other transportation services
It's reliable
You get a door to door service
Prices start from 42,85 EUR per person
Riga Transfer services can offer 3 types of transfers from Riga to Liepaja. Economy, Comfort and Luxury.
You can also choose to travel to Liepaja by private car with or without the guide services. To find more information about the Day trip to Liepaja contact our customer service. 
This could be the fastest and the most convenient way of getting from Riga airport to Liepaja. If you would like to know more about transfers from Riga to Liepaja or any other transfer from Riga and transport in Riga. Just contact us and we will try to help you to get to your destination safe and on time.