Book your private taxi or minivan transfer from Riga to Sigulda now. Or day tour to Sigulda.
Traveling from Riga to Sigulda can be a bit hard if you don't know where to go and what to do. So we will try to explain the best ways of getting from Riga to Sigulda. But first lets take a look at the beautiful Sigulda.
Did you know that Sigulda is like a small Switzerland in Latvia? With its Gauja river valley it's one of the most beautiful and the most popular places in Latvia to visit. It's very popular for tourists and for locals as well. People visit Sigulda all year round, but the best time to go there is in Autumn. Skiing in Latvia is quit popular and Sigulda can offer it in winter. Gutmanis cave is probably one of the most visited sights in Sigulda. Sigulda castle ruins and Turaida castle is a beautiful place where to discover the history and see something new. There is also a bobsleigh track available for people to see and during some periods when there is no competition going on people can slide down the bobsleigh track which is very fun and something new to try out!
Here is a great picture of the Gauja valley.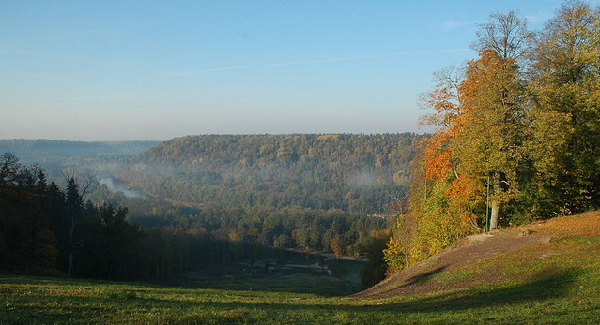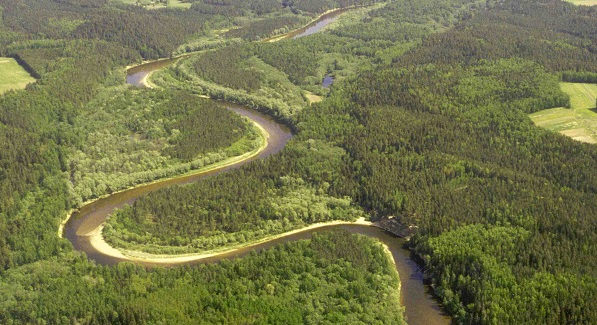 How to get from Riga to Sigulda.
Bus to Sigulda
You just need to get to the central bus station. There are many buses traveling to Sigulda each day. The ticket costs around 2,50-3,40 Euros. And it takes around 1 hour and 10 minutes to get there.
If you are traveling from Riga International Airport and you don't know where the bus station is then please take a look at this article, where we have explained how to get to the bus station from Riga Airport (RIX). It is actually quite easy as you need to take only one bus to the city center bus No. 22. It costs 1,15 Euros if you buy the ticket inside the airport at shop called Narvesen, or in the bus from the driver 2,00 Euros. Or you can visit the bus station website to get more information.
Train to Sigulda
If you don't know how to get to the train station. Please see this article. How to get from Riga to Sigulda. Travel to Sigulda by train. It costs around 2.35 Euros and it takes around 1 hour and 15 minutes to get there. You can find more information about the train timetable here. The tain station is right in the city center by the large shopping mall called "Origo".
Travel to Sigulda with comfort and cheaper than taxi.
We can offer a great transfer service from Riga to Sigulda.
It's cheaper than taxi
It's comfortable
Driver speaks English, Russian and Latvian
You can travel when ever you want
You don't have to wait for long hours
It's faster then any other transportation services
It's reliable
You get a door to door service
Riga Transfer services can offer 3 types of transfers from Riga to Sigulda. Economy, Comfort and Luxury.
You can also choose to travel to Sigulda by private car with or without the guide services. To find more information about the Day trip to Sigulda click here.